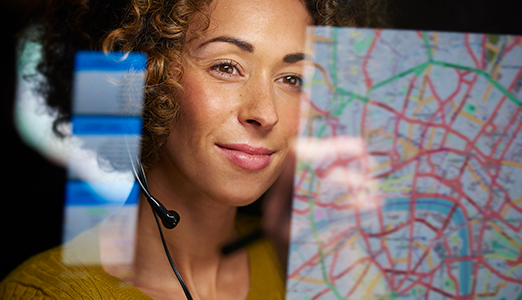 Technology is disrupting traditional recruiting practices. For example, the paper resumé is no longer the preferred method for a candidate to inform an employer of their skills. Candidates now create virtual brands via social media and personal websites, thus shifting recruiting to a primarily digital practice.
There is an unprecedented demand for highly skilled employees, and we are officially in a candidate-driven job market. Because of this competitive landscape, some candidates expect potential employers to reach out to them. When you do contact them, it is crucial for you to be strategic in your use of technology. This way, you impress candidates with effective communication.
Mobile Technology
It may or may not surprise you that 90 percent of job seekers use mobile devices to conduct key functions when looking for their next career opportunity. That means it is imperative that your website is optimized for today's smartphone technology. A mobile-friendly, responsive website is vital to winning the talent war, as candidates expect employers to provide them with exceptional user experiences.
More and more staffing companies are also using mobile apps to track the performance of temporary workers and provide employers with real-time analytics. Things like attendance, performance reviews and project management can be monitored easily and efficiently through a mobile app.
Training is yet another function that can be enhanced with the use of mobile technology. If employees can access training modules from their phone, they will be more likely to complete them in a timely manner. Imagine all of your employees arriving on their first day of work with a solid understanding of their tasks and job safety protocol.
Robot Recruiters
Recruiting automation may be a relatively new concept for some, but it is shaping the way recruiters build a pipeline of qualified talent and nurture job seekers. Here at Adecco, we recently partnered with a new artificial intelligence (AI) tool to take our sourcing capabilities to another level.
As recently quoted in the Rise of the Worker Machine issue of Staffing Success magazine, Amy Glaser, Adecco's Senior Vice President of Onsites, says the AI trend will be a natural extension of the ongoing effort to streamline our staffing operations. "As we automate things like payroll and prescreening, it frees up our recruiters to spend more one-on-one time with the candidate and to do deeper customer service," she says. "This would give people the freedom to have strategic conversations, to help customers craft business plans. We can talk less about the tactical stuff, the hard skills, and instead talk at a much more strategic level."
Social Media Engagement
One of the most powerful recruitment marketing tactics is social media engagement. According to our Definitive Guide to Building a Better Workforce, "Best-in-Class" companies are 45 percent more likely to share content and job postings across social media platforms, strengthening the daily presence of their brand. There is a reason they do this—our research found that these Best-in-Class companies are also 37 percent less likely to have trouble sourcing qualified candidates.
While it is beneficial for recruiters to post organically on their personal networks, paid advertisements can add another facet to their candidate search. The advanced targeting tools coupled with the massive amount of user data that social networks have stored make it extremely useful for recruiters.
Today, employers, along with their staffing partners, must evolve and embrace this shift. Think of the aforementioned technology as a new bridge to job candidates. In the near future, it may be the only bridge.