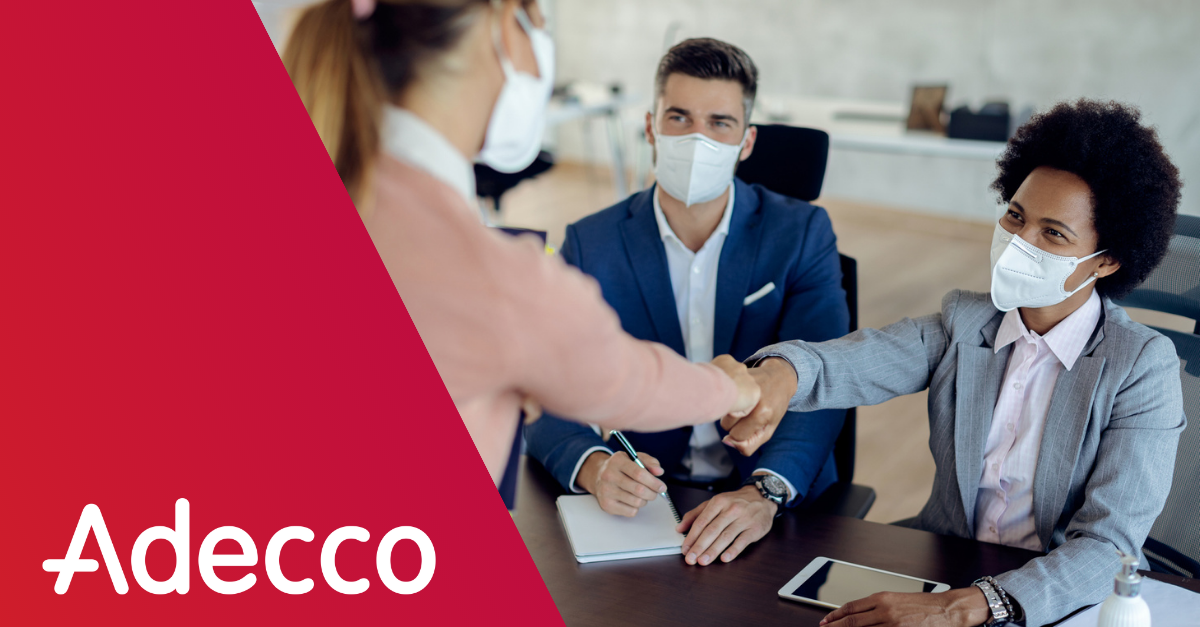 The Great Resignation. COVID-19. A work-from-home revolution. The hiring process has undergone serious changes over the past year. And these changes are going to carry over into the new year.
With a record number of job openings, you'll need to be on top of this year's talent acquisition trends to attract (and keep) the best workers. Here's what to look out for in 2022:
Job hunts are starting…right now
New year, new job? Expect an influx of applications at the start of the year. According to a Harris Poll study, 59% of employed Americans who plan on quitting their job will be looking for work between now and February. And with the "Great Resignation" reporting record quit rates for Americans in 2021, get ready for a record number of candidates as well. It's expected that there will be 7 million more employed Americans in 2022 than in 2021.
With the total number of potential applicants growing, so is the number of diverse candidates. Take this opportunity to improve inclusion at your company. Candidates from different backgrounds, such as those who are neurodiverse and veterans entering the workforce, possess different skillsets than traditional job seekers and can give your company a competitive advantage.
The Great Resignation will continue
One of the biggest hiring trends from 2021, the "Big Quit" as some experts call it will continue into 2022. In fact, it's only picking up speed. A record 34.5 million Americans quit their jobs in 2021, with most resignations happening at the end of the year. It's more important to invest in recruitment now more than ever: experts predict that almost a quarter of the American workforce plans to resign in the next 12 months.
Younger employees are twice as likely to resign from their jobs in 2022. From creating developmental plans to supporting mental health, learn how you can support younger workers during the pandemic to keep your team intact.
COVID-19 is sticking around
With new variants springing up every year, the pandemic is shaping many current hiring trends. Make employee safety your top priority and check out our webinar on how to navigate vaccine mandates while we wait for the final say from the government on how businesses need to proceed.
While COVID is disrupting the workplace, keep in mind that it's also impacting schooling. With more school districts shutting down over staff shortages and increasing infections, offer your workers more flexibility. Learning how to retain parents can help you keep your best employees as two out of every five parents have changed jobs due to the pandemic.
Be ready to hire
With tight competition for the best talent, you want to be ahead of the hiring trends for 2022, not behind. That means you'll need to be ready to act when you find the best talent. Proactive recruiting is one of the biggest recruitment trends, meaning you'll have to rely on social platforms, events, and hiring a recruiter to find the most qualified candidates.
While finding applicants is important, getting them interested in your open positions is crucial. Since the start of the pandemic, workers are prioritizing flexibility more and more. Our research shows that 41% of workers are currently moving, or are considering moving, to a job with more flexible working options like working remotely, choosing their own hours, and forgoing the typical 40-hour workweek. Make sure to highlight the flexible options you provide (or start providing them) to not lose quality applicants.
What's Adecco doing?
We're here to help you stay ahead of the hiring trends for 2022. As the holidays are ending, we're catching qualified workers as they leave their peak season job, expanding our talent database in time for you to fill your open positions. Whether you're looking for temporary workers or direct hires we'll help you find the right fit.
How? As the job market evolves, so do we. From grassroots blitzes to partnering with different job boards, we're working to expand our reach bringing you the best candidates. By leveraging different technologies like our Pay on Demand service, we're attracting more applicants who are ready to work for you.
It's also our job to stay up to date on the latest market data and learn what workers are looking for in employment. Check out our monthly jobs report for a breakdown of the hiring practices for your industry/location and our pay rate calculator to make sure you're offering a competitive salary to be ahead of other businesses.
---
Ready to be ahead of the current hiring trends? Contact us today to help you find the best talent and make 2022 your best year yet.
Our services don't end at finding the right people. At Adecco, we encourage the training of candidates after placement through our Aspire Academy to ensure a perfect fit and encourage employee retention. Check it out and head to our blog for more resources on how to support your workers in 2022 and beyond.