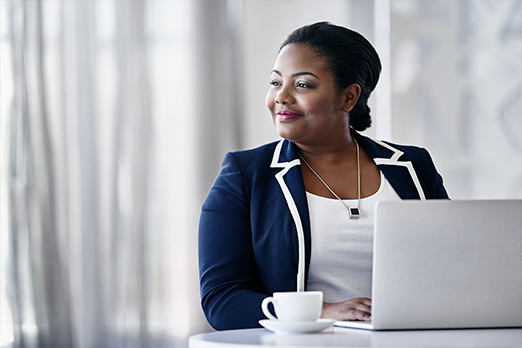 We know, we know. Staffing changes every year. But there are some pretty big trends coming your way in 2017. Emerging technology is going to touch every facet of your business, including staffing. And change isn't going to be restricted to computer chips – the skills gap and the continuation of the candidate-driven market will impact how you manage your human capital as well.

Big Data
So, let's get in to specific trends. We'll start with big data. It's a term you've been hearing a lot lately, and for good reason. The vast amount of data available allows you to streamline processes and make better decisions. And that's regardless of whether you're a Fortune 50 corporation or can count your employees on a single hand. The new important metric won't be cost per hire – instead, think of factors like fit and retention.
HR thought leader John Sullivan called 2017 the year of the algorithm, and we're inclined to agree. What does this mean? Harnessing the predictive power of big data will change every aspect of staffing – from which candidate is the best fit for the job to whether you need to start planning for succession.
Big data will make detailed analysis a piece of cake. But what about smaller, less involved tasks? You're going to see artificial intelligence begin to shoulder the load. Tedious work like pre-screening candidates and providing feedback in the interview process will soon be automatic, reducing the time a recruiter spends on the process. Candidates will go from applicant to assigned faster than ever before – and you'll have reporting on the whole process.
Skills Gap
Another timely topic you've heard mentioned – the skills gap. McKinsey estimates that we'll have a dearth of 85 million qualified workers by 2020. That's a big number. In addition, the skills gap gives all the power to your applicants. "2017 will continue to be a candidate's market" said our own Senior Vice President, Lauren Griffin. "Candidates with in-demand skills likely have multiple options today. Their experience in the recruiting process can be the deciding factor for which opportunity they take." 
So, how do you improve your candidate experience? Well, to start, how worried are you about a candidate's alma mater? Long story short, you should be thinking a little more about a candidate's skills set and a little less about the school on their diploma (if it even exists!). Firms like Deloitte aren't considering the school on a candidate's resume, while others such as Google, Ernst and Young and Penguin Random House are saying sayonara to some degree requirements completely.
And that's only the beginning. A lot is changing…are you ready?