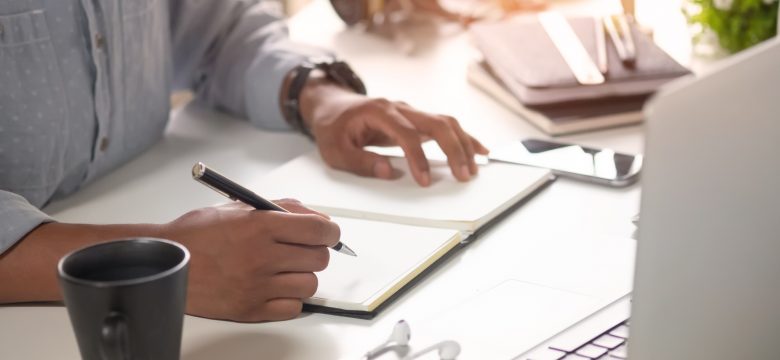 "Every cloud has a silver lining."
For many, the "cloud" is COVID-19, which has led to millions of layoffs and record high unemployment levels. Yet, for some, a "silver lining" remains: contact tracing.
Previously unknown by most outside of the healthcare industry, contact tracing has become a necessity since COVID-19. In fact, it's one of the United States' hottest jobs, as tens of thousands of contact tracers are being hired.

Contact Tracers' Responsibilities
Focused on identifying anyone who has been infected with COVID-19, contact tracers also help isolate patients and identify each of their close contacts, so that they're isolated too.
All infected people are identified according to test results (from city and state health departments). They're then contacted—through phone calls, emails, social media, and even apps like Care19—by contact tracers, who ask them to recall the people they were recently in close contact with.
According to the Centers for Disease Control and Prevention (CDC), close contacts are considered people who have been within 6 feet of those infected for at least 15 minutes—beginning 48 hours before COVID-19 symptoms were noticed, up until patients were isolated.
If you become a contact tracer, you'll advise close contacts to stay home for 14 days (after their last exposure to COVID-19 patients), self-monitor for possible symptoms, check their temperatures twice a day, and maintain social distancing practices.
You'll never share who infected people are. Instead, you'll simply warn close contacts about the exposure so they can prepare accordingly. You'll also advise them about any next steps and explain the importance of maintaining self-isolation, even if they don't feel sick.
In addition, you'll answer any questions they have, thoroughly discuss COVID-19 with them, and share how they can be tested. From time to time, you'll also check in on close contacts to see how they're feeling and make sure they're still self-isolating.
Demand and Salary
Without question, the demand for contact tracers is steadily increasing. In late April, NPR conducted a survey about contact tracing, which revealed that more than 11,000 contact tracers were working in the United States at the time, a number that could rise to over 66,000 soon!
John Hopkins University, meanwhile, found that 100,000 may be needed to help decrease the spread of COVID-19 and safely reopen the nation's economy. And Tom Friedman, former director of the CDC, believes up to 300,000 contact tracers might be necessary.
As the demand for the skill continues to increase, salaries still vary from state to state, as the average wage range is $17 to $25 an hour. A select few states are even paying up to $65,000 a year.
These positions aren't short-term either. As a matter of fact, you can remain a contact tracer for 6-12 months and even the next two years.
Education and Requirements
If you're seeking a career as a contact tracer, you won't necessarily need formal healthcare education to do so. And, much like salaries, qualifications tend to vary from one state to the next. Some states require high school diplomas or GEDs, while others prefer that you have some college education and experience in disease intervention or health promotion.
To prepare for the position, you can participate in a free online course from John Hopkins University. Launched on May 11, the course is focused entirely on contact tracing and available to anyone.
For long-term success, you should also have certain characteristics, including empathy and compassion, along with strong soft skills in attention to detail, communication, listening, and organization.
If a future in contact tracing sparks your interest, Adecco can help you get started! Apply today.
Adecco and Contact Tracers
How many contact tracers has Adecco hired?
500+ in four short weeks.
How many more do we plan to hire?
Thousands.
Who are we hiring for?
Mostly states' health departments.
Where are we hiring?
A ton in Nevada and New York, but all over the U.S.
What education is necessary?
The previously mentioned John Hopkins test.
How do you apply?
We look forward to hearing from you!