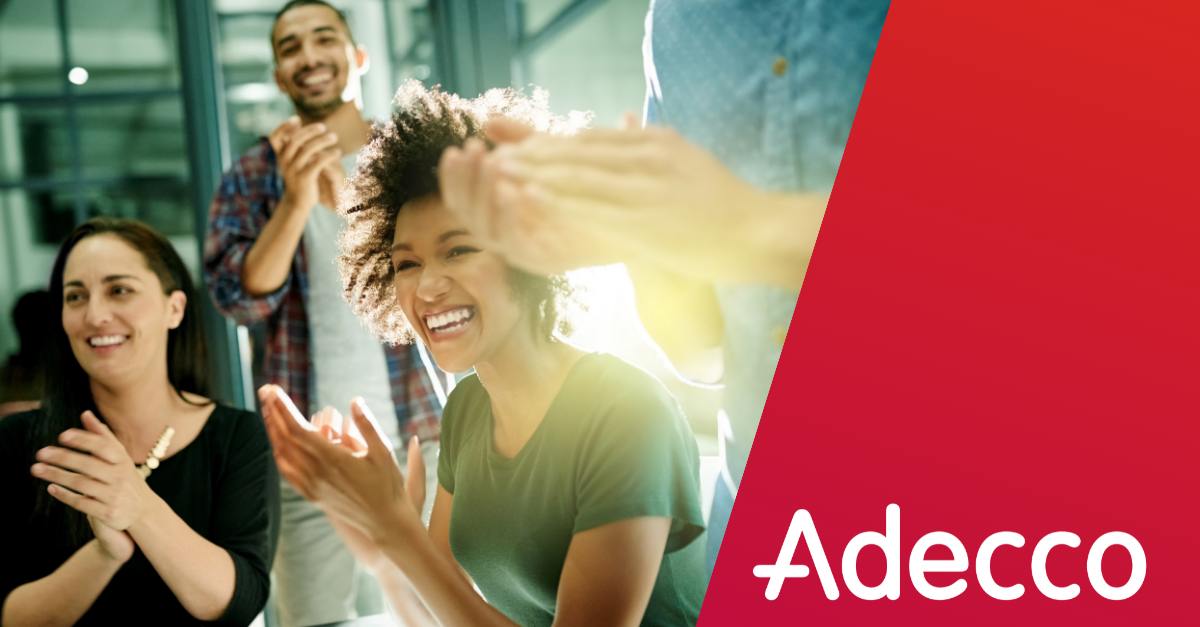 Every year in September, we join together to celebrate National Staffing Employee Week. This is the perfect opportunity to recognize our temporary and contract employees with a few shout-outs – but it's about so much more, especially now.
This National Staffing Employee Week marks roughly a year and a half since the start of the pandemic, and as a company and a country, we would not have been successful without the hard work of millions of temporary workers across the US.
Hosted by the American Staffing Association, this week is marked by events thrown by employers and staffing agencies as a way to honor the millions of temporary workers across the US. At Adecco, we're not ones to overlook the monumental contributions of our associates, particularly when so many have stepped up in an uncertain time. Nearly 16 million people are hired in a temporary role each year, and they enter into industries as diverse as manufacturing, retail, and healthcare.
Why does temporary work matter?
As the economy, supply chains, consumer habits, and government regulations evolved, the need for a more flexible workforce was top of mind for many companies. From mom-and-pop shops to international corporations, we connected our associates to every type of role, from graphic designer to commercial driver, from HR administrator to operations manager.
However, temporary staffing has provided a massive benefit to workers as well, especially those whose industries took a hit during the pandemic. According to the American Staffing Association, 6 in 10 say they pursued temporary positions to help cover gaps in their resume or to try landing a permanent gig. It allows the opportunity for them to quickly build up their experience, in addition to getting their foot in the door in new industries and new companies.
As businesses make headway in recovering from the pandemic, temporary jobs have offered parents, caregivers, and others who left the workforce for personal reasons a way to reenter their fields. (This is when an agency like Adecco can be a big help: In addition to faster placements, we can support job candidates with dusting off their resumes and preparing for the interviewing process.)
Plus, there's the flexibility, one of the key benefits cited by temporary workers (1 in 5, according to the American Staffing Association). It might be the opportunity to pursue a role that lines up with their long-term goals. But it might also be the flexibility to find a position that meets their short-term needs, like making a few additional deposits to their bank accounts.
So this week, don't forget to recognize the temporary and contract associates who are making a difference at your organization, or learn more about how pursuing temporary work can benefit your career.
займы на карту ночью в