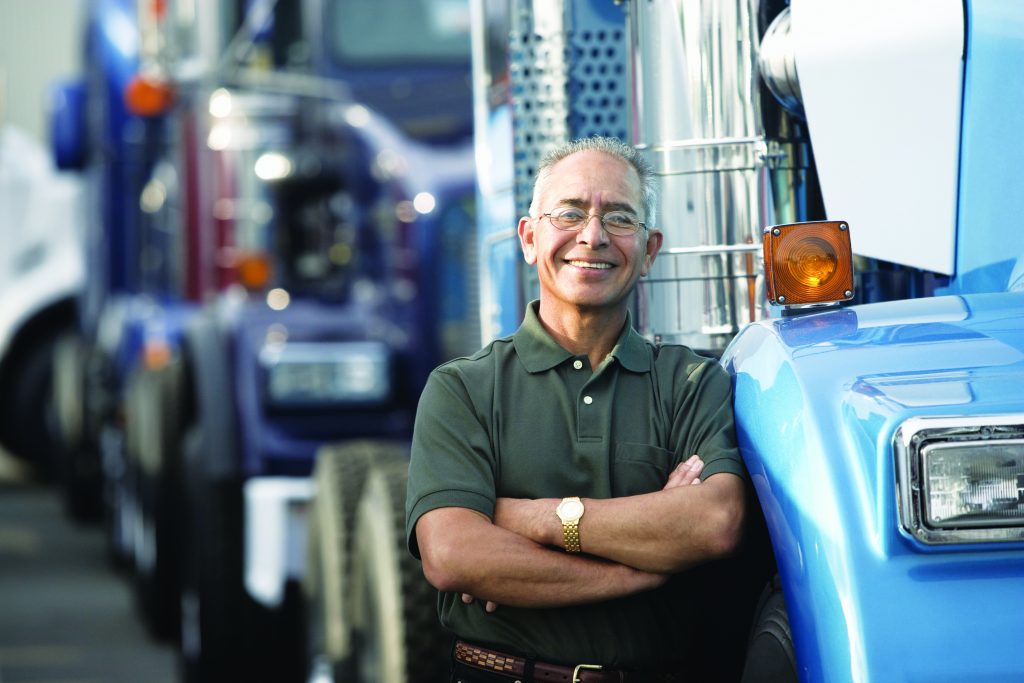 This morning, the San Francisco ride-sharing giant officially unveiled its new service for the trucking industry: Uber Freight. The cloud-based app matches carriers with shippers, focusing on dry van and reefer (refrigerated) loads.
Uber Freight Senior Product Manager Eric Berdinis says the company tapped into its expertise in matching supply and demand, along with building pricing algorithms in the passenger market, and transformed that process into matching freight with owner-operators and small fleets.
"We're technically a brokerage," Berdinis says, "and we do that so we can take ownership of the freight and pay our drivers and carriers quickly."
The speedy payout for truck drivers seems to be the main differentiator for the app, as drivers typically have to wait up to 30 days to receive payment for delivery. That can be a huge pain point for small shipping companies and independent drivers.
"Regardless of when the shipper pays us, we'll pay out for any load that is taken out on our app within a couple days, no questions asked," says Berdinis.
Uber also claims that one of its goals for the app is to "level the playing field" for truckers. The freight industry is dominated by white males, and incidents of discrimination against women and minorities have been well documented.
It will be interesting to see whether Uber Freight disrupts the $700-billion U.S. freight industry the same way it did traditional taxi companies in the U.S. and abroad. It's worth noting that Uber isn't the first start-up to make inroads in the trucking space: there are already dozens of on-demand, venture-backed freight start-ups such as Flexport, Transfix, Loadsmart, Convoy, Doft, Cargo Chief, TugForce, HaulHound, Parade, Ship Lync and more.
However, less than 5 percent of U.S. trucking lines use on-demand freight services today, and taking market share from established players will be the biggest challenge for these start-ups, said Wallace Lau, a commercial vehicle industry analyst at Frost & Sullivan.
Owner-operators and fleets with dry van and reefer trailers interested in matching with loads through Uber Freight can sign up via this link.